The Flight Safety group of companies have over 20 years' global experience providing external aviation Audits, Accident Investigations, Helideck Inspections, HLS Inspections and specialised training courses.
Flight Safety offers advice and certification to both International and UK CAP 437 standards for helideck and land based facilities. A Flight Safety Friction Test uses the only CAP 437 compliant Friction Tester.
We provide exclusive access for Clients to our integrated management system and offer a complete online close-out process for Auditees.
Flight Safety also provides specialist advisory services to the legal and insurance industries. We have acted as expert witness in many critical cases covering regulatory AOC, insurance, accident, serious incident and individual flight deck and cabin crew arbitration matters.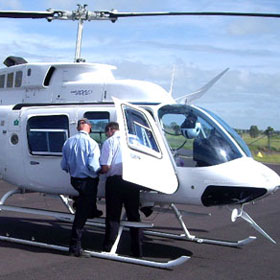 AVIATION SAFETY & COMPLIANCE AUDIT
• Aviation Safety Audit – Fixed Wing Rotary Wing, includes all aviation operations
• Risk Management
• Risk Assessment
• Systems Analysis Accident & Incident Investigation
AOC STARTUP & MANAGEMENT
• Pre-regulator audit preparation, assessment & review
• Specialising in the Global, Australian & New Zealand regulatory models which includes the South Pacific Islands, Malaysia & Indonesia.
• Global AOC Compliance Monitoring
MILITARY & POLICE
The Flight Safety group has personnel with extensive military and policing backgrounds and this expertise has been effectively applied nationally & internationally within auditing and aeromedical fields of operation.
HELIDECK INSPECTION & DESIGN
• Helideck Inspection, Design Appraisal Including New Build Design Support & Assessment
• Helicopter Landing Site (HLS) Design, Inspection & Certification
• CAP 437 Approved Friction Test Certification

Perth Based Friction Tester & Inspector
FSHC now has a Certified ISO 9001:2015 Lead Inspector, AND a CAP 437 approved Findlay Irvine Friction Tester, based in Perth to better service the West Australian offshore oil and gas industry.
AVIATION MEDICAL INDUSTRIAL FRICTION TESTING
Workplace Health & Safety regulations require that all medical and industrial public access areas require professional calibrated Friction Testing.
Flight Safety have the trained personnel and calibrated equipment necessary to conduct these tests to global standards.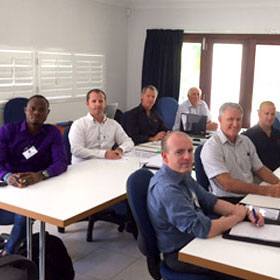 OFFSHORE & ONSHORE TRAINING
• HIAT - Helideck Inspector Awareness Training
• AIIA - Accident Incident Investigation and Analysis
• HLSO - Helicopter Landing Site Officer
• OMWIT - Offshore Meteorological Weather Interpretation Training
• FRICTION TESTER TRAINING - This course is held following a HIAT course.
• International Group Training Courses - we offer a range of 1 and 2-day courses in-country and in-house.
Enrol today - ONLINE HLSO or OMWIT
WANT TO KNOW MORE ABOUT OUR TRAINING COURSES?
Aeronautical Enterprises can customise a training course to suit your business.
Email us today...
SAFETY MANAGEMENT SYSTEMS
Flight Safety has fully developed integrated safety management systems applicable to small organisations or large airline operations.
This service can be outsourced and managed by Flight Safety using web based electronic management systems.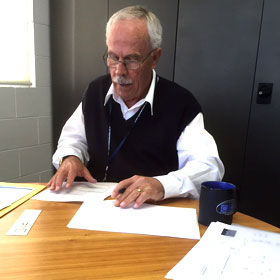 ISO 9001:2015 AVIATION MANUALS & PROCEDURES
• Flight Operations Manual
• Maintenance Control Manual (Including Part 145)
• Offshore & Onshore Refuelling Manuals & Procedures
• Safety Management Systems & Security Manuals
• Emergency Response Procedures
• Standard Operating Procedures
• Company Standards & Manuals
• Audit Checklists & Procedures
• Helicopter Landing Officer (HLO) Manual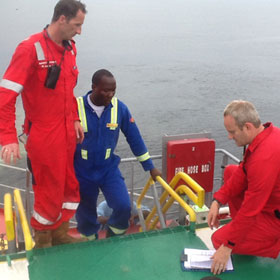 OUTSOURCED/ONSITE EXPERTISE
The Flight Safety group has available aviation experts in every field of the industry.
• Our experts are seconded to specific areas, for an allocated period of time, to mentor and monitor critical aviation projects.
• Aviation Travel Safety Analysis - Flight Safety provides informed safety analyses on all National and International air carriers and operators as a travel risk management mitigation process.